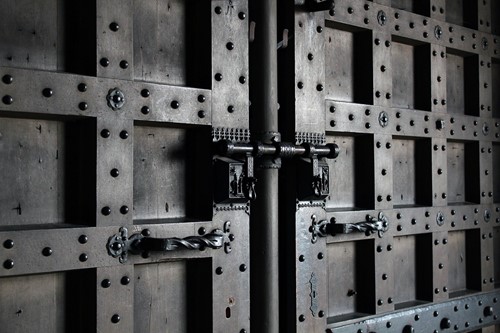 Choosing between French and sliding glass doors that lead to patios, decks and verandas often proves challenging. Although quality products can deliver exceptional functionality, expansive views and infuse a space with natural light, inherent differences exist.
Differences Between Security Systems Matter
Homeowners generally rank security among their top priorities when choosing exterior doors. Unfortunately, French and sliders do not provide the burglary deterrence of a sturdy steel door. That being said, these usually large-paned products typically have unique security systems.
The common sliding glass door usually leverages a type of latch and lock system. Once the slider enters a portion of the casing, an interior latch can be triggered and secured with a key. One practical strategy everyday people use involves placing a length of thin lumber between the bottom of the slider's base and door frame. This seemingly simple trick doubles down on security, and a burglar typically needs to shatter a large pane to gain access.
French doors use a hinged system and usually close and lock at the center. Many employ lock sets similar to those of entry doors. Although key locks may be the preferred option, they rarely deliver heightened security. Additional deterrents are typically required with French exterior doors.
Effective Use of Space Matters
Perhaps the critical difference between French and sliding glass doors involves the use of space. Sliding glass doors are widely ranked among the top options in terms of not interfering with usable living space. The large panes slide from one side to the other and allow maximum square footage usage inside the home and on the deck, patio or veranda.
By contrast, French doors work on hinges and require a clear path to swing. That reduction in usable space remains a factor in many people's decision-making process. But there are mitigating factors that make French doors valuable space options. These include the fact they can be installed to open outward, thus not affecting inside living space. The other involves the fact opening both doors affords homeowners an expansive opening for moving items such as furniture and increased fresh airflow.
Homeowners usually discover wide-reaching French and sliding door opportunities that enhance quality of life and property values. By considering security, space usage and other considerations, you can select the best options for your home and lifestyle.